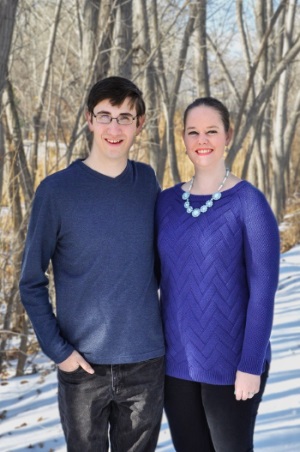 Joseph's Story - from his perspective
My name is Joseph and I was born with CHD (Congenital heart disease). My first open heart surgery was the day I was born. I had my second surgery when I was just over 1 year old and my 3rd when I was 7. To be honest, I don't remember much of those surgeries.
Parent's Perspective - Joseph & Nathaniel
My name is Wendy and my third child, Joseph, and my fifth child, Nathaniel, were born with complex (meaning multiple defects) congenital heart disease.  Today both boys are adults who are responsible for ensuring that they receive the correct health care but the process of raising children with CHD sometimes felt like a roller coaster ride.